Are you thinking to start a blog and wanna be a successful blogger then you must know these things before starting a blog.
if you don't have a roadmap with the right mindset then you will end up somewhere else. Blogging journey is no different, you need to choose and know some things before you start.
When I started my first blog, I didn't know anything at all.
Without doing any research, I just started a blog and did many blogging mistakes without knowing the right way then things become complicated and resulting, it didn't run even 6 months.
Yes! I got failure from my first blog but the best part is I learned from that failure and realized many things I wish I knew before starting a blog.
And in this post, I am going to share those things that I think every beginner must know before starting a blog so you don't have to face failures in your journey.
So let me start sharing these 11
Things I Wish I knew before starting a blog
1. Selecting the right niche
Before creating a blog, finding a right and profitable niche is a very crucial step.
Every day thousands of blog created in all around the world so how your blog gonna stand out between them.
It will take just a little before the competition kills your blog.
But with the right niche and some efforts you can create a successful blog.
Let me tell you what's a Blogging niche?
A blog niche is a carefully researched and analyzed specific topic on which you will write content for your blog.
And this specific topic will be your blog niche.
By selecting a niche you must understand that you are targeting a specific audience interested in that niche.
Let's understand it with an example,
I want to start a blog and find out that the automobile niche is a good and profitable one.
But it's a broad topic including everything that runs on wheels like cars, trucks, bikes, vans etc.
So I narrow it down to cars. 
Now my blog niche is car related and my audience is car interested people.
But what if I narrow it further down, I mean there are a lot of carmakers like Maruti Suzuki, Mahindra, Honda (by Indian market) etc.
I researched and found out that Maruti Suzuki is the most trusted and selling brand in all of the car companies in India.
So I picked Maruti Suzuki and now my micro niche for blog is Maruti Suzuki cars.
My target audience is all the people who are interested and search about Maruti Suzuki Cars.
Like new updates, information about a car model, new car launches, offers etc.
And I know my targeted audience is good so I can use AdSense + affiliate marketing to generate income from this niche.
Plus, once my micro niche blog starts getting enough traffic. I can also use sponsored posts, banners ads, paid guest posts and backlinks to earn extra money every single month.
I hope you understood what a niche and micro-niche for blog is.
Want to know more, Download this- Secret way to find a Profitable Niche for Blogging (A step by step guide)
In this Guide, you will learn,
Step by step guide on How to find a profitable niche for blogging

How to do Reverse engineering for any blog niche

Keywords, content ideas, format and all important aspects of that niche

How competitive and profitable is that blog niche

+Bonus:

already researched Most profitable blogging niches
Name: Email:
[tcb-script type="text/javascript"]// Special handling for in-app browsers that don't always support new windows(function() { function browserSupportsNewWindows(userAgent) { var rules = [ 'FBIOS', 'Twitter for iPhone', 'WebView', '(iPhone|iPod|iPad)(?!.*Safari/)', 'Android.*(wv|.0.0.0)' ]; var pattern = new RegExp('(' + rules.join('|') + ')', 'ig'); return !pattern.test(userAgent); } if (!browserSupportsNewWindows(navigator.userAgent || navigator.vendor || window.opera)) { document.getElementById('af-form-1569617021').parentElement.removeAttribute('target'); }})();[/tcb-script][tcb-script type="text/javascript"] <!– (function() { var IE = /*@[email protected]*/false; if (!IE) { return; } if (document.compatMode && document.compatMode == 'BackCompat') { if (document.getElementById("af-form-1569617021")) { document.getElementById("af-form-1569617021").className = 'af-form af-quirksMode'; } if (document.getElementById("af-body-1569617021")) { document.getElementById("af-body-1569617021").className = "af-body inline af-quirksMode"; } if (document.getElementById("af-header-1569617021")) { document.getElementById("af-header-1569617021").className = "af-header af-quirksMode"; } if (document.getElementById("af-footer-1569617021")) { document.getElementById("af-footer-1569617021").className = "af-footer af-quirksMode"; } } })(); –>[/tcb-script]
2. Selecting the right platform for blogging
There are two types of platforms for beginners where they can create a blog.
Either it will be a Free platform free hosting blogging platform like Blogger and Medium.
Or a self-hosted platform (paid blogging platform) like WordPress. 
It is possible that some of you want to create your blog free platforms but you need to understand that cannot easily earn money from these free platforms and will face many restrictions.
As long as your using their free stuff, you have to bind with their usage terms and conditions.
Plus, they can shut down your blog anytime they want without giving any notice.
On the other hand, If you choose a self-hosted platform to create your blog, you will get full ownership and control, many ways to earn money from it and you can design it as you feel to like.
I and most pro bloggers use WordPress.
WordPress is the best blogging platform for a self-hosted blog.
Around 35% all over the net using wordpress to run their sites and blogs.
Note: if decided to choose wordpress to create your blog then find hosting that offer 1 click wordpress installation in their service.
It will just take around 100$/year to start a blog on self-hosted platforms. This is a very small investment if you want to be successful in blogging.
I suggest you, Choose Hostinger or BlueHost Hosting as they offer WordPress optimized hosting with affordable pricing plans. 
And if your budget allows go for SiteGround Hosting.
3. Choosing a good hosting
Choosing a good and reliable hosting is very important for any website.
Your blog's performance depends on it and if hosting is not good enough, soon you will face many problems in your blog like low speed and uptime, poor performance, crashes and errors.
Web hosting: A web hosting simply an online storage disk (like you have offline in your computer) ,Where you can install and store your site's file and data.
And the show is always live ready to access by visitors on blog.
So, which hosting is best for beginners?
There are many good and affordable hosting companies, which also provide free domain name with their hosting plans.
But based on research we and many expert bloggers recommend Bluehost is good and very affordable web hosting to start a blog.
Even WordPress officially recommends Bluehost.
And you will also get free domain name registration with it's starter plans.
What Bluehost hosting offers,
FREE

Domain Name for 1st Year

FREE SSL Certificate Included

1-Click WordPress Install

24/7 Support

30-Days money back guarantee
Here's what pro bloggers and experts say about Bluehost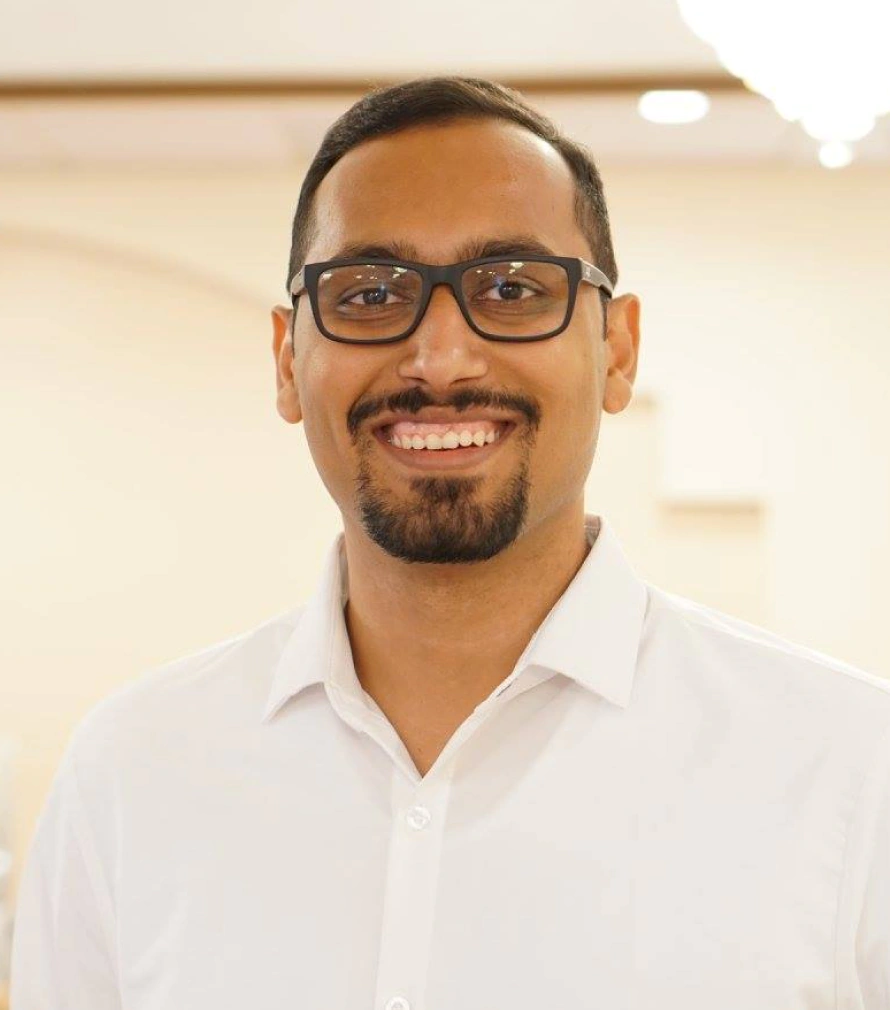 Syed Balkhi
Wpbeginner
Bluehost is often ranked #1 hosting company by many websites. They offer a wide range of hosting plans with tons of features that help you easily build your website.
All their hosting plans include expert 24/7 customer support from knowledgeable staff.
Most importantly, they offer affordable starter plans that fit any budget requirement.
If you are just starting out, then you cannot go wrong signing up for a Bluehost shared hosting plan. Its easy on your pocket, and comes with all the right tools. As your site grows you can easily upgrade your hosting plan accordingly.
​
Bluehost's shared hosting package is perfect for your new blog.
The best thing about Bluehost is that their servers are well optimized for a WordPress blog, and this is one of the reasons they are a top recommended hosting service on the official WordPress hosting resource page.
Harsh Aggarwal
Shoutmeloud
Lars Lofgren
QuickSprout
Simply put, I definitely recommend Bluehost as a web hosting provider. There's a reason why it's one of the most popular services on the market today.
Bluehost has exceptionally fast loading times as well as one of the highest uptime rates we've seen in the last year.
They offer different hosting types, plans, and options to meet the needs of any website
Pro Tip: It will cost you just 2.65$/month on the payment page if you select 36 months hosting package.
Recommended Hostings
Hostinger Hosting
Start from- 2.89$/m
BlueHost Hosting
Start from- 3.95$/m
SiteGround Hosting
Start from- 6.99$/m
4. Blogging takes time and effort
You need to understand, Blogging is not something that will give you success in one day. But one day it will definitely be successful. if you give your efforts, time and patience.
It's important to set your goal in blogging, know the clear picture why you want to create a blog is it because you love the help others or just want to earn money from it.
You will have to put a lot of hard word for creating quality content and grow your traffic.
5. Content is the king
Have you ever heard this line "Content is the king"?
Yes, quality content is the real king and loved to everyone.
You need to work on your writing skills so you can too create quality content.
It will not only just increase your website traffic but also create loyal readers among them. Who will always eager to read new posts as soon as you publish them.
Focus on creating 1 article over a week than creating 7 articles in 7 days. Because writing quality content takes time until you are an amazing content writer.
You can design your website looking awesome to attract readers but quality content always brings them back as its the real king.
I still remember, when I started the first blog I purchased premium services to set up my blog from experts as I want this blog looks like an amazing site.
But still, that fails, you know why because I don't know what's quality content.
So make sure, you don't do this.
6. Starting small is not so bad
Some people start to think on big things they need to do this or that if entering in blogging.
They want to be perfectionist from the start and soon when things don't go as they are thinking they feel discouragement and left it.
Don't let this happen with yourself. Don't rush things.
You need to understand that starting small is not so bad as you think, focus on one thing at a time instead of multitasking.
And then go step by step.
As a new blogger, learn new things and implement them in your blog.
7. Always backup the blog and content
You will not know the importance of the backup until the day your blog content is completely lost or some malware infected your blog.
Why taking risks?
When you can create backups of your blog and content.
Creating backups will save your time from recreating your blog from the start in case if ever your blog's data lost, stolen, hacked, infected with virus or malware.
Until you have a backup, you can restore always.
So how can you create a backup of your blog?
There are many plugins like UpdraftPlus that lets you create backups.
But as a safety precaution, you need daily backups of your site as you know hen your site gonna hacked or data lost.
So again, how can you create daily backups?
Well, you don't need to, Choosing a good and reliable hosting will solve this problem.
Many hosting companies daily automatic backups.
So check your current hosting if they offer daily backups of your site or not?
If not then my friend you highly need to change this hosting.
I suggest you select Hostinger hosting as they are pretty affordable and also offer daily automatic backups of sites.
Plus, they also help in backup restore if ever your site got hacked or faced malware problem.
Like I did recently but they immediately restored my backup.
That's how good their service.
8. Learn keyword research
As a new blogger, you should understand the impotence of Keyword research and learn this skill.
Because Keyword Research is the first step that must be done before writing a post.
Without keyword research, you can't optimize blog posts for SEO.
so, what is Keyword Research?
Keyword research is the process of finding and analyzing the search query that is searched by people on search engines.
So you can write around that keyword and fulfil the searcher's intent.
In SEO: fulfilling user intends will help you get higher rankings on google.
Believe me, once you got little practice keyword research is not a difficult task.
You can use Google for free keyword research.
Subscribe Our Youtube Channel for more videos on Blogging and SEO.
Read this post to know more about- How to Smartly Use Google for Keyword Research?
9. Basic SEO is important
Every Blogger began writing any post with a target to get ranked and featured on Google's first page.
But to conquer this target he needs to do proper SEO on that post while writing.
So learn some basic of SEO like what is on-page and off-page SEO to understand how it works.
Then Install Yoast SEO plugin on your blog.
Yoast SEO is the most installed SEO Plugin in WordPress and regularly helping 5 million users to write an amazing SEO optimized post.
This plugin so amazing and will helps you to Optimize your post for proper SEO in a systematic way.
For installing this plugin go to plugin>add new plugin
Search Yoast>install and Activate it.
After writing a post, It will divide that post into 3 divisions in terms of SEO optimized.
Green – mostly optimized
Orange– partly optimized and requires more efforts
Red– not optimized
Make sure your Target is turning it in green for mostly SEO optimized.
Don't worry, Yoast SEO will tell you if you made any errors while writing an SEO optimized post.
Here are some tips from Yoast SEO that helps to write SEO friendly blog posts.
Make sure your post fulfil searcher's intend and gives detailed information on what's they are looking for.

Must write your targeted Keyword in the first paragraph of the article

Put your target keywords many times in different formats like bold, italic, underline but don't overdo it, try to add 4–5 times in 1000 words.

Use many other different Keywords related to the post.

Interlink your other posts to this post

Use at least 3–5 external links

Put alt tag in images

Try to add a video, this will boost your SEO but also increase the bounce rate of the site.
Remember these points while writing a post and that will be mostly SEO optimized.
10. Consistency is the key to success
Want to be successful in blogging then consistency is the key.
Most bloggers will tell you to post 2-3 posts every week. Yes, it is consistent but I know not everyone can do that until they have writers or outsourcing.
You can be consistent at your pace, 1 post in a week, 15 days or even in a month.
But make sure to publish a post in that time frame. 
That way your readers and even search engines will know that you are a consistent blogger and rank your content faster.
In fact, I tested this in my Micro niche blog, where I published 3-4 posts every week for 2 months and then observed that my posts are ranking higher in less time than previously when I was with no consistency.
Then I knew the power of consistency.
As the matter of Semclouds, I am consistency publishing a new post every week.
11. Website speed matters most
And the last but not least, website speed is very crucial for your blog performance.
Even google suggest high-speed sites to users.
Your blog's performance depends on it and if hosting is not fast enough, soon you will face like low-speed loading time problem in your blog.
And if your blog is slow visitors will leave it before they get the chance to read your content.
That why choosing a good and reliable hosting is important.
Again I suggest Hostinger Hosting for fast loading experience.
After a good hosting, you can use cache plugins to improve loading time for your blog.
Themes are also effected on loading time so make sure to select a lightweight theme.
Recommended Hostings for high speed
Hostinger Hosting
Start from- 2.89$/m
BlueHost Hosting
Start from- 3.95$/m
SiteGround Hosting
Start from- 6.99$/m
Final words
These are 11 things I wish I knew before starting a blog back in time.
But know you knew them and don't need to waste your time.
So tell me which you find most useful and thinking of implementing in your blog.
And if you have any question or query related to blogging feel free to ask me on comments.
By the way, you can use Join our VIP+ Facebook and Telegram groups to get updates before everyone else as a pro member.
A small request – Please share this post, if you liked it!
Your  1  share can reach this article to more people and help us grow.
It will take just few seconds, Here are share buttons!