How to start a Blog in 2022 from Scratch: Ultimate Beginner's Guide to Create a Blog
Start a blog in 2021: Are you want to start blogging, but don't know how to create a blog.
First of all, congratulations on taking the first step towards the journey.
And second, don't worry, by the ending of this article, you will have your own blog ready to earn passive income every month.
All you have to do is follow some easy and simple steps.
Hi, I'm Basant Kumar, the founder of this blog. I started my blogging journey in 2016.
Back then, I didn't even know the first letter of blogging. And as a newbie to create my nest. I researched tons of hours on the internet.
Even bought some online courses and after spending so much amount finally, my first blog was built.
Now I know how to start a blog from scratch without wasting so much time.
So to save your time and money that I spend as a beginner, I created this Ultimate guide on how to start a blog in 2021 from scratch.
In this guide, you will learn:
How to start a blog in under 30 minutes

Which web hosting is best and affordable for your blog

How to get a free domain name

How to set up wordpress for your blog

Setting up an attractive theme to design your blog

What are the important plugins to install

Best promotional methods to get free traffic on your blog

And Bonus

– monetizing ways to earn money from your blog
Start a Blog from scratch in 8 easy steps
These are the steps which will be briefly described in this article and by clicking any of the steps, you will be directly scrolled to that step.
Step 1: Select a niche for your blog
Step 2: Find a domain name for your blog
Step 3: Get the domain and web hosting
Step 4: Set up WordPress to start a blog
Step 5: Pick a theme and design your blog
Step 6: Install some important plugins
Step 7: Write & publish your 1st post 
Step 8: Different ways to promote a blog for free to get traffic
Bonus: Monetization ways to earn money from blogging
Before describing the steps below, I like to clarify why you should start a blog in 2021.
It is very important to set your intentions and goals before you set up your blog.
Starting a blog can help you in, 
Following your passion

Expressing yourself

Helping others with your knowledge

Teaching people about something 

And even selling online.
So make sure set a clear intention before start a blog, how it will hep your readers.
Shouldn't we start now, So let's begin with step 1.
Step 1: Select a niche for your blog
Before start a blog, it is very crucial to select niche or topic on which your blog will be.
Almost every beginner stuck on this step. That's why I picked this step at number 1,
So, what is a blog niche?
A blog niche is a carefully researched and analyzed specific topic on which you will write content for your blog.
And this specific topic will be your blog niche.
By selecting a niche you must understand that you are targeting a specific audience interested in that niche.
For example, Semclouds is a blogging and SEO blog and my target audience are all the people who want to learn Bloggong and SEO related stuff.
But real Question is how to find a profitable niche for start blogging!
There are many articles and videos on the web that talk about this like  follow the niche that interests you or check most searching topics this or that.
Of Course it helped many but in my case.
When I was a newbie in blogging their advice did not work for me resulting in my several blogs.
As a beginner, we need a step by step process to find a profitable niche but all they give metrics, search volume numbers etc.
So tell me how numbers can explain everything.
But hopefully, on my journey I found a secret way to find profitable niches.
So let me tell you this fail proof secret method. 
My Secret method to find profitable blogging niches:
Have you heard about Flippa,
It's a website buying and selling marketplace where bloggers (including pro) sell their established blogs for a high price.
You can use this marketplace to Find a Profitable Blog Niche for yourself.
Go to Flippa.com>websites
Then click on see all websites
Here you will see all the websites including their monetization type, google analytics for traffic, net income on a monthly basis and finally blog niche.
Plus here all details verified by Flippa itself then no need to worry about fake details.
And if you click on the view listing you can see more in-depth details.
Want to know more, Download this- Secret way to find a Profitable Niche for Blogging (A step by step guide)
In this Guide, you will learn,
Step by step guide on How to find a profitable niche for blogging

How to do Reverse engineering for any blog niche

Keywords, content ideas, format and all important aspects of that niche

How competitive and profitable is that blog niche

+Bonus:

already researched Most profitable blogging niches
Name: Email:
[tcb-script type="text/javascript"]// Special handling for in-app browsers that don't always support new windows(function() { function browserSupportsNewWindows(userAgent) { var rules = [ 'FBIOS', 'Twitter for iPhone', 'WebView', '(iPhone|iPod|iPad)(?!.*Safari/)', 'Android.*(wv|.0.0.0)' ]; var pattern = new RegExp('(' + rules.join('|') + ')', 'ig'); return !pattern.test(userAgent); } if (!browserSupportsNewWindows(navigator.userAgent || navigator.vendor || window.opera)) { document.getElementById('af-form-1569617021').parentElement.removeAttribute('target'); }})();[/tcb-script][tcb-script type="text/javascript"] <!– (function() { var IE = /*@[email protected]*/false; if (!IE) { return; } if (document.compatMode && document.compatMode == 'BackCompat') { if (document.getElementById("af-form-1569617021")) { document.getElementById("af-form-1569617021").className = 'af-form af-quirksMode'; } if (document.getElementById("af-body-1569617021")) { document.getElementById("af-body-1569617021").className = "af-body inline af-quirksMode"; } if (document.getElementById("af-header-1569617021")) { document.getElementById("af-header-1569617021").className = "af-header af-quirksMode"; } if (document.getElementById("af-footer-1569617021")) { document.getElementById("af-footer-1569617021").className = "af-footer af-quirksMode"; } } })(); –>[/tcb-script]
Step 2: Find a domain name for your blog
If you already decided your blog's domain name, then please skip this part.
A domain name is your blog's brand name that will show online like my domain name is "semclouds.com"
Every website's domain name is different on the internet. No matter what type of blog or site is.
And you also easily find a good domain name for your blog without efforting so much.
All you have to care few things
-Short and easy to remember: Come up with domain names that are short and easy to remember so that anyone can remember it after just reading one or two times.
Try to get a name between 10 to 15 texts.
-Put niche keyword in it: Also try to put your niche or main keyword in your domain name that way it will help to you get rank higher on search engines. As it's a small ranking factor.
-Use .com: After deciding name select .com on registration. It is a very popular TLD extension and used globally.
You can also choose country-specific TLD, but try to get .com on priority.
-Don't use symbols or numbers:  Make sure to not use symbols and number in your domain name. That only makes your name irregular.
There are also some name generators on the net that you can use to come with some ideas.
Note: After coming up with a name make sure to check it's availability on GoDaddy or any domain buying site.
But don't register it yet, we will do that in next step of our guide. Where I will share how to get free domain with hosting.
Step 3: Get the domain and Good web hosting
Choosing a good and reliable hosting is very important for any website.
Your blog's performance depends on it and if hosting is not good enough, soon you will face many problems in your blog like low speed and uptime, poor performance, crashes and errors.
Web hosting: A web hosting simply an online storage disk (like you have offline in your computer) ,Where you can install and store your site's file and data.
And the show is always live ready to access by visitors on blog.
So, which hosting is best for beginners?
There are many good and affordable hosting companies, which also provide free domain name with their hosting plans.
But based on research we and many expert bloggers recommend Bluehost is good and very affordable web hosting to start a blog.
Even WordPress officially recommends Bluehost.
And you will also get free domain name registration with it's starter plans.
What Bluehost hosting offers,
FREE

Domain Name for 1st Year

FREE SSL Certificate Included

1-Click WordPress Install

24/7 Support

30-Days money back guarantee
Here's what pro bloggers and experts say about Bluehost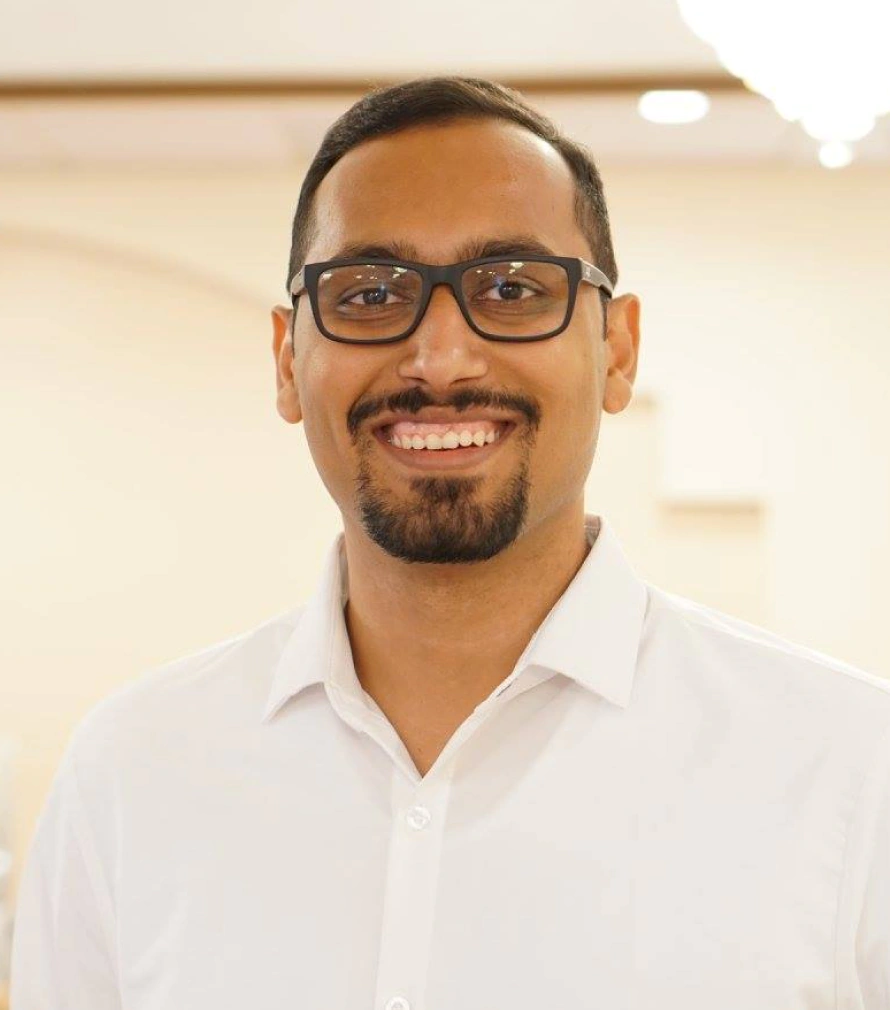 Syed Balkhi
Wpbeginner
Bluehost is often ranked #1 hosting company by many websites. They offer a wide range of hosting plans with tons of features that help you easily build your website.
All their hosting plans include expert 24/7 customer support from knowledgeable staff.
Most importantly, they offer affordable starter plans that fit any budget requirement.
If you are just starting out, then you cannot go wrong signing up for a Bluehost shared hosting plan. Its easy on your pocket, and comes with all the right tools. As your site grows you can easily upgrade your hosting plan accordingly.
​
Bluehost's shared hosting package is perfect for your new blog.
The best thing about Bluehost is that their servers are well optimized for a WordPress blog, and this is one of the reasons they are a top recommended hosting service on the official WordPress hosting resource page.
Harsh Aggarwal
Shoutmeloud
Lars Lofgren
QuickSprout
Simply put, I definitely recommend Bluehost as a web hosting provider. There's a reason why it's one of the most popular services on the market today.
Bluehost has exceptionally fast loading times as well as one of the highest uptime rates we've seen in the last year.
They offer different hosting types, plans, and options to meet the needs of any website
Let's get started with Bluehost Hosting
In this step, I'll show you how you can buy Bluehost hosting with a free domain name. 
Although you are also free to choose any web hosting, but I highly recommend Bluehost as it's affordable and good for beginners.
Plus, anybody who will purchase Bluehosting from this post, I will personally help them to steup their Blog absolutely free of cost.
If you purchased hosting from this post please contact me on telegram by clicking this link- https://t.me/digitalbasant 
For the personal help to fully setup the blog on bluehost by me.
Now Follow these steps to buy Hosting and Free Domain
Click this special link – to go to Bluehost website and click on "Get Started Now" button.
Pro Tip: It will cost you just 2.65$/month on the payment page if you select 36 months hosting package.
2. Choose the hosting plan as of your need and interest
You can select any plan from here as you need. But my suggestion is choose basic if it's your first blog.
And if you want more out of your hosting and upgrade it in future.
Enter your domain
After choosing a hosting plan, enter your domain name without any spaces here and click on Next.
Enter your details to register with Bluehost
Add Account Details
On this page you have to enter your account details to register with Bluehost. Make sure to enter a valid email Id, it will be used for login in Bluehost account later.
Choose hosting package
After putting your account information, now you have to select a hosting package.
These are basically time period based packages. The more time period hosting you will choose, the more discount you will get.
Bluehost offers 3 packages with every hosting plan.
12 months hosting package- 4.95$/mon

24 months hosting package- 3.95$/mon

36 months hosting package-

2.65$/mon
As I told above, higher months hosting packages give you huge discounts. So my advice is to invest in a 36 months package as it's saving so much money and giving 3 years of hosting.
Blogging is a long term process to get success and a 3 years hosting plan gets big help in that.
Uncheck Package Extras
On this section please uncheck all the extras if you don't want them, as it will just cost you extra.
Payment Information
This is the last step to complete purchasing your Bluehost hosting.
Just enter your payment details here, make sure to check the terms of service box and then click on the "Submit" button.
After the payment is done, In the next few minutes, Bluehost will send you a confirmation email on your registered mail.
You will also receive an email to verify your email address to activate your domain name.
In the next step, you will learn to set up the Bluehost hosting account. 
Congrats, You are one step closer to start a blog!
5. Create your account
On this page, click on "Create your account" button and enter a username & strong password to complete the Bluehost account setup.
Make sure you remember your login credentials as it's required to login.
Step 4: Set up WordPress to start a blog
Once you created an account with Bluehost, now it's time to install wordpress in your hosting with your domain.
For making beginners' work easy, Bluehost offers a 4-step assistance process to create a blog.
Ofcourse, you are free to skip it but my suggestion is go according to it as it's your first time to create a blog.
Bluehost's 4-step process to create a blog:
Once you logged in your bluehost account, this process will appear.
Step:1. Bluehost will ask you some questions on this step. So, just follow the image below and answer these questions the same as I did.
Step: 2. In this step bluehost, ask you what things you want in your blog. So simply click on the blog.
Step: 3. Enter your site name (enter here your blog's name) and a tagline (enter what's you site about here in a line).
Step: 4. On the last step, Bluehost shows you some themes to start with, if you find any of them interesting, then select and if don't just skip this part. We can find many other themes in further steps.
After completion of this process, you will be redirected to your bluehost account and wordpress successfully installed in your blog.
You can check if wordpress is installed in your blog or not by typing yourblogname.com/wp-admin (change yourblogname with your domain name).
If the site opens then wordpress is installed successfully.
You can access your blog's wordpress either from your hosting>my sites or by entering username/email and password via Wp login panel typing youdomain.com/wp-admin (it's your wp login url)
Tip: Make sure to pick a password for WordPress different from hosting for extra security.
Step 5: Pick a theme for your blog
Designing your blog is another most important step as it's helpful for good user experience and building trust among readers.
And by selecting a good theme can fulfil this beneficial step without any efforts.
Pro tip: whatever theme you choose, make sure it's lightweight and loads fast. Because in the online world loading speed determines whether visitors stay at your blog or go to another site.
Once you logged in your site's WP dashboard, go to appearance>theme>add a theme
Here, you will have tons of themes which are totally free.
And start designing themes according to your like and interest.
To get a demo for a theme, click on Preview the theme
If you like the previewed theme then select it for your blog.
Go to appearance>customize for customize theme's aspects like: 
Homepage settings

Color

Layout

Text font and  size 

Background look

Menus

Widgets

Theme options
There are also premium and freemium (free+paid for extra features) themes, in which you can invest to get more amazing design and features.
Themes I prefer
I mostly prefer beginners 2 themes for starting a blog, As they are fast, easy to customize and lightweight.
GeneratePress: It's a freemium theme means you can install it's basic version for free but for advanced features you have to buy it's premium version.
But investing in this theme is worth it, as it's very light weight, eadsy to design and loads fast.
BW, I also use the GeneratePress theme for my blog.
Even many pro bloggers recommend this theme to start a blog.
Astra: This is also one of the fast and lightweight themes. Designing this theme according to your interest is also easy.
Plus, using elementor with Astra theme, you can design beautiful layouts in your blog.
Contact me via Telegram using this link- https://t.me/digitalbasant, to get my help in set up your blog.
Step 6: Install some important plugins 
In this step, I will share some important and essential plugins that every new blogger must install.
Plugins adds extra features in WordPress blogs without any coding.
Think like think, if blog is a normal average car then plugins can turn this car into a supercar.
There are tons of free and paid plugins available that offer amazing features that we can't even think about.
If you need any special feature you need in your wp blog, search for a plugin. I'm pretty sure you will find one.
You can add plugins in your blog by going dashboard>Plugins>Add new.
If you want to upload a plugin then click on "Upload".
After installing or uploading plugin, click on "Activate" button.
Here's my essential kit of plugins
AMP for wp-  Accelerated Mobile Pages known as amp turns your blog posts into superfast loading pages. When someone opens your blog on mobile/smartphones.
Wp cerber-  It's a 360 security plugin, which secures your websites from unauthorized login and blocks them.
You can also create a custom login url instead of default /wp-admin.
So you only knew the login url, pretty much secure.
It also protects sites from spamming, if anyone is trying to comment spammy words on your blog then will automatically detect and delete and block that person or bot IP so it'll never happen again.
Sometimes Blogger face a problem with bot traffic. Trust me with this plugin installed in your site you will never face that problem again.
And every week plugin sends you the report in which all data is available like that,
How many people try to login, spam comments etc.
Here's the email I get every week,
See how much it protected my site.
I also suggest you use it.
Elementor Pro– It's a popular page builder that can help you build beautiful homepage and blog layouts. You can create landing pages with it.
There's also a free version of plugin but offers less features.
Thrive Architect– Like elementor, thrive architect is also a page builder plugin but it comes only with paid license. With this you can even edit your blog posts and turn them into a piece of art.
Yes, I use this same plugin to give my post such beautiful looks and user experience.
Yoast Seo- Yoast is the most used SEO plugin in the world.
As a beginner, most bloggers don't know how to write a SEO friendly article.
Don't worry, Yoast SEO will tell you if you made any errors while writing an SEO optimized post. And also provide solutions to solve them
Resmush- Long articles require more images than usual and it can increase the size of articles. Results of this type of post take time to open.
Remush optimizes those images size so your posts can load fast.
Wp Rocket- Like I said above, your blog's survival depends on how fast it loads when a visitor comes to your blog.
Just optimizing images is not enough, there are still many factors that can cause delay site loading.
Wp rocket optimize website so it can load faster. Plus, everytime a new visitor comes to your blog, this plugin creates a cache in their browser loading all files. 
So the next time he comes again, your site will load blazingly fast.
It's a paid plugin.
Free alternatives to this plugin are- wp fastest and w3 cache
Social snap- It's an all in one social sharing plugin. If you want to increase your blog's social shares then this is the plugin you need to install.
It's a paid plugin but you can find a free version of it with fewer features.
Step 7: Write & publish your 1st post
On this point, your blog is ready and the only thing left for you to write and publish your first post.
So here is my
3-step formula to write an SEO optimize blog post
.
Start with Keyword Research-

Keyword Research

is the first step that is must be required before

writing a post

.
Without keyword research, you can't optimize blog posts for SEO.
so, what is Keyword Research?
Keyword research is the process of finding and analyzing the search query that is searched by people on search engines.
So you can write around that keyword and fulfil the searcher's intent.
In SEO: fulfilling user intends will help you get higher rankings on google.
But the question is how to do keyword research?
Most of the time bloggers thought this a hard task and feared how to do it.
But Keyword search is no rocket science, all you need some strategies to start with.
Here is best yet free keyword research tool by Google 
Google Keyword planner
It's the most trusted and accurate data of keywords that google tells us via their keyword planner.
Basically this tool is made by google for advertisers so they can find keywords for their ad and cpc bidding strategy.
But as a blogger for keyword research,
In the Keyword planner, every keyword that you searched shows the keyword volume every month, competition even CPC, so you can get the money information behind it.
Read this article to learn more- How to Smartly Use Google for Keyword Research?
Study Content before Writing a Blog Post-

Before starting any post it is very important to study the content.
But the question is how can you do it, let me give you best strategy for this.
My first suggestion before start writing any post is to create its content template.
Template is a predefined way of doing work. Like a setup, all you need add or change material in it.
By creating a content template, I means crafting outlines/headingings (that you will cover in the post).
After create a template,
Then simply fill details in them one by one.
And for creating template, you can observe you competitor's post. That makes your work a lot easy.
Copy their headings, but tweak them a bit don't just paste same line.
Observe and study at least 3–5 competitors.
Pro tip: your main target to create a content better than your competitors. So you must need to add more information that they didn't covered in their post.
Let's me give an example of creating template
For example, while I was searching to create a post on "Earn money by placing sponsored content on your blog".
I studied some my competitor's post that already rankings in top ranks on Google.
Then first, i created a template like this,
Title: Flyout.io- Earn money by placing sponsored content on your blog !
(Write) Introduction of sponsored content
What is sponsored content?
Your words here
Sponsored content examples
Your words here
How much does sponsored content cost, or how much you should charge
words here
Get Sponsored Content From Flyout
introduction of flyout and a step by step tutorial
How you will be Paid on Flyout
words here
Last words/conclusion
words here
Finally your template is ready.
After successfully observing and studying my competitor's post I understood what i need to add in template and what they miss that i can add in my template.
Pro tip: Focus on one heading at a time and try to put every detailed information in it that you can.
Now all I need to do something like fill in blanks, fill every heading with deep information and detail one by one.
please visit the post to know more about how it looks after filling all headings – Flyout.io- Earn money by placing sponsored content on your blog!
After creating the template, Next step is to find information to fill in it.
And trust me you can do in 3 amazing ways to study content before writing a blog that i know and use for content study!
Reading your competitors post

Reading about it on Quora, hence here you will find everything about your query, use this search string to find topic related information on Google- "your keyword here" quora
Watching about it on YouTube videos
Try this strategy on one heading at a time, and to reach to the last heading of your post.
Trust me Without any hustling about information you post will be completed with some awesome detailed information that is even better than your competitors 👍
3. Make it SEO optimize- After Keyword research and installing the Yoast SEO plugin, our next step is making the post SEO optimized.
Try to put main your Keyword in the article at least 4 times if your article is 1000 words.
Don't worry, Yoast SEO will tell you if you made any errors while writing an SEO optimized post.
Here are some tips to write SEO friendly blog posts.
Make sure your post fulfill searcher's intend and gives detailed information on what's they are looking for.

Must write your targeted Keyword in the first paragraph of the article

Put your target keywords many times in different formats like bold, italic, underline but don't overdo it as i said 4–5 times in 1000 words.

Use many other different Keywords related to the post.

Interlink your other posts to this post

Use at least 3–5 external links

Put alt tag in images

Try to add a video, this will boost your SEO but also increase the bounce rate of the site.
Remember these points while writing a post and that will be mostly SEO optimized.
Now scroll below to the Yoast SEO section,
Let's fill Yoast empty section so that this plugin tells Google that your article is perfectly SEO Optimized and ready for rankings.
On focus Keyword- enter your targeted Keyword
Then click on edit snippet to edit meta title and description
Your post title will be meta title so don't edit anything here. Make sure to put limited title so the section point green.
As for meta description,
Try to put your target keyword here and make awesome, so when a user sees this description in google they just click on it.
This will increase your CTR- so take your time to make it amazing!
Note: Make your edit your meta title and meta description in a way that it turns green. Not orange or red.
Otherwise, it will not be Optimized for SEO.
Also, Check your sites readability Score
Don't just Optimize your loss for SEO but also for readers.
Your target audience is not just happy with your SEO but how you are providing information to them.
Because in the end, you wrote this post for humans.
That's why your post also meets Yoast readability criteria and must be green.
Green means it is also fully Optimized for reading.
If Yoast both SEO and readability criteria are green then you are good to go publish this post.
Finally, Publish it and submit it to Google.
Or don't worry Yoast plugin will submit your article in Google automatically for you.
That'll, you wrote an SEO Optimized post and Yoast submitted it on google + other search engines. Soon it will be indexed on google.
Time to move on to the next step.
Step 8: Different ways to promote a blog for free to get traffic
Just creating good content is not the real challenge, but bringing traffic on it is the real one.
As A Result, many blogs closed just after their 1st year, because they weren't able to bring traffic.
Don't let this happen to your blog.
And the best solution to this problem is developing a blog promotion strategy, where bloggers can create a traffic ecosystem for their blog instead of depending on organic traffic from search engines.
So you can promote your blog or posts to the interested readers in the right place and bring those readers as traffic to your blog.
But don't know how to do that, hmm!
Don't worry,
Here's the best ways to promote a blog for free
Facebook Groups

Twitter

Commenting on other blogs- related to your niche

Pinterest

Quora

Publish It on LinkedIn

Creating niche expert roundup post

Youtube

Push Notifications
Want to know more, Download this- 11 ways to promote your blog for free (A step by step guide)
In this Guide, you will learn,
Step by step guide on how to promote blog posts on different platforms

Best time to post on social medias

Build backlinks within promoting your blog

Personal tips to get instant Traffic

Free blog promotion sites list

+Bonus

: link to join VIP groups on Facebook & Telegram

​
Name: Email:
[tcb-script type="text/javascript"]// Special handling for in-app browsers that don't always support new windows(function() { function browserSupportsNewWindows(userAgent) { var rules = [ 'FBIOS', 'Twitter for iPhone', 'WebView', '(iPhone|iPod|iPad)(?!.*Safari/)', 'Android.*(wv|.0.0.0)' ]; var pattern = new RegExp('(' + rules.join('|') + ')', 'ig'); return !pattern.test(userAgent); } if (!browserSupportsNewWindows(navigator.userAgent || navigator.vendor || window.opera)) { document.getElementById('af-form-454249461').parentElement.removeAttribute('target'); }})();[/tcb-script][tcb-script type="text/javascript"] <!– (function() { var IE = /*@[email protected]*/false; if (!IE) { return; } if (document.compatMode && document.compatMode == 'BackCompat') { if (document.getElementById("af-form-454249461")) { document.getElementById("af-form-454249461").className = 'af-form af-quirksMode'; } if (document.getElementById("af-body-454249461")) { document.getElementById("af-body-454249461").className = "af-body inline af-quirksMode"; } if (document.getElementById("af-header-454249461")) { document.getElementById("af-header-454249461").className = "af-header af-quirksMode"; } if (document.getElementById("af-footer-454249461")) { document.getElementById("af-footer-454249461").className = "af-footer af-quirksMode"; } } })(); –>[/tcb-script]
Bonus: Monetization ways to earn money from blogging
Congratulations! On creating your first ever blog.
Now let's talk about how you can monetize your blog to earn money from it every month.
Blogging is a real business. And every business is built for earning money.
You can't go for long in this field if you are not making money from it.
And the best way to earn money is to monetize a blog!
There are many ways to monetize a blog, which are given below
Ads- This is the most famous method among bloggers to earn money via their blog.
In which they use Adsense to show ads on blog posts.
You can also use media.net as an alternative to Adsense if your blog isn't approved in Adsense.
Affiliate marketing- In this method bloggers promote other's products/services to their blog using a special affiliate link.
And when somebody purchased that product or service via their link, they earned a commission.
There are affiliate programs, no matter which blogging niche you choose. All you have to do is find them. 
Here the simple trick to find,
Go to google and type- "your niche" + affiliate programs.
For example, my niche is blogging, so I will type- "blogging affiliate programs.
That's all, pretty easy, isn't it!
Sponsored content- Sponsored content is the type of promotional content or media that is placed by a brand or influencer on your blog or social media. And for this content, you will be paid by that brand.
It can post, image, either both, a pdf file, or a link to another blog etc.
Here are some sponsored content examples, 
Example:
image from google by Activecampaign
As you can see in the above images, Buzzfeed blog mentioned that post as "Paid Post", which is a sponsored posting by famous brand Hot Wheels.
Please note: In some blogs, sponsored content can also be mentioned as
"Paid post"
"Presented by"
"Sponsored by"
"Partnered with"
"Promoted"
"Affiliated with"
"Powered by"
So don't get confused by that all these words meant the same Sponsored Posting.
Read this article to learn more on- How to earn money by placing sponsored content on your blog
Offering services- You can also earn money by offering your services on your blog.
For example, one of my client sites is about education consulting. And he provided his contact details on his blog.
So whenever a reader needs consultation from him, he charges money from him.
Selling products, Ebooks and courses- Pro bloggers use this method to earn money from their loyal visitors.
They launch courses, eBooks and sell them via their blog to earn money.
Last Words
Now it's your turn to earn money from your newly started blog.
But it's just a single step to the journey. You still need to learn many things to be a successful blogger.
Never stop learning and conquer other strategies like social media marketing, backlinks creation and content marketing.
So join our VIP groups on Facebook and Telegram to learn more things about Blogging, SEO and affiliate marketing.
And if you have any query you can ask me in comments or Facebook group, I will be happy to help you out.
A small request – Please share this post, if you liked it!
Your  1  share can reach this article to more people and help us grow.
It will take just few seconds, Here are share buttons!