How to Earn Money with a Blog (2022 Beginner's Guide)
Are you a beginner in blogging or desire to start a blog recently and want to know How to earn money with a blog?
So congratulations, you have come to the right place.
To be honest, earn money through a blog is not as easy as you think.
In fact, it depends on your patience and hard work but believe me once this online system is built you can earn money on automation even when you are sleeping, not working or on holidays.
There are so many people that are earning from 1000$ to 10,000$ every month just from their blogs.
Don't trust me see the facts,
These are the world's top 10 bloggers incomes.
The huffington post– earning more than 14,000,000$ per month
Engadget– 5,500,000$ per month
Moz– 4,250,000$ per month
Techcrunch– 2,500,000$ per month
Mashable– 2,000,000$ per month
Copyblogger– 1,000,000$ per month
Perezhilton– 575,0000$ per month
Gizmodo– 325,000$ per month
Smashingmagazine– 215,000$ per month
Tuts– 175,000$ per month
This list is as per the Forbes list
See that's how powerful blogging is.
I just showed this list only for inspiration to fuel up your motivation.
And in the guide I am going to show the road map that will help you to build this system from scratch and earn money with a blog.
Things you are going to learn in this guide
So let's dive in!
Join our Telegram Channel to get VIP+ Blogging, SEO, Affiliate Marketing tips and strategies…
How to start a blog and earn money
To start a blog, first you need to select a niche or topic on which your blog will be.
So, what is a blog niche?
A blog niche is a carefully researched and analyzed specific topic on which you will write content for your blog.
And this specific topic will be your blog niche.
For example, your blog can be on cricket, food recipes, tech etc.
These are niches.
If you have already a niche to start a blog then great, if not then I suggest you read or download this Guide.
Want to know more, Download this- ​Secret way to find a Profitable Niche for Blogging (A step by step guide)
In this Guide, you will learn,
Step by step guide on How to find a profitable niche for blogging

How to do Reverse engineering for any blog niche

Keywords, content ideas, format and all important aspects of that niche

How competitive and profitable is that blog niche

+Bonus:

already researched Most profitable blogging niches
Name: Email:
[tcb-script type="text/javascript"]// Special handling for in-app browsers that don't always support new windows(function() { function browserSupportsNewWindows(userAgent) { var rules = [ 'FBIOS', 'Twitter for iPhone', 'WebView', '(iPhone|iPod|iPad)(?!.*Safari/)', 'Android.*(wv|.0.0.0)' ]; var pattern = new RegExp('(' + rules.join('|') + ')', 'ig'); return !pattern.test(userAgent); } if (!browserSupportsNewWindows(navigator.userAgent || navigator.vendor || window.opera)) { document.getElementById('af-form-1569617021').parentElement.removeAttribute('target'); }})();[/tcb-script][tcb-script type="text/javascript"] <!– (function() { var IE = /*@cc_on!@*/false; if (!IE) { return; } if (document.compatMode && document.compatMode == 'BackCompat') { if (document.getElementById("af-form-1569617021")) { document.getElementById("af-form-1569617021").className = 'af-form af-quirksMode'; } if (document.getElementById("af-body-1569617021")) { document.getElementById("af-body-1569617021").className = "af-body inline af-quirksMode"; } if (document.getElementById("af-header-1569617021")) { document.getElementById("af-header-1569617021").className = "af-header af-quirksMode"; } if (document.getElementById("af-footer-1569617021")) { document.getElementById("af-footer-1569617021").className = "af-footer af-quirksMode"; } } })(); –>[/tcb-script]
Once you find the niche for your blog, next step is Choose a domain name and good hosting
Choosing a good and reliable hosting is very important for any website.
Your blog's performance depends on it and if hosting is not good enough, soon you will face many problems in your blog like low speed and uptime, poor performance, crashes and errors.
Web hosting: A web hosting simply an online storage disk (like you have offline in your computer) ,Where you can install and store your site's file and data.
And the show is always live ready to access by visitors on blog.
So, which hosting is best for beginners?
There are many good and affordable hosting companies, which also provide free domain name with their hosting plans.
But based on research we and many expert bloggers recommend Bluehost is good and very affordable web hosting to start a blog.
Even WordPress officially recommends Bluehost.
And you will also get free domain name registration with it's starter plans.
What Bluehost hosting offers,
FREE

Domain Name for 1st Year

FREE SSL Certificate Included

1-Click WordPress Install

24/7 Support

30-Days money back guarantee
Here's what pro bloggers and experts say about Bluehost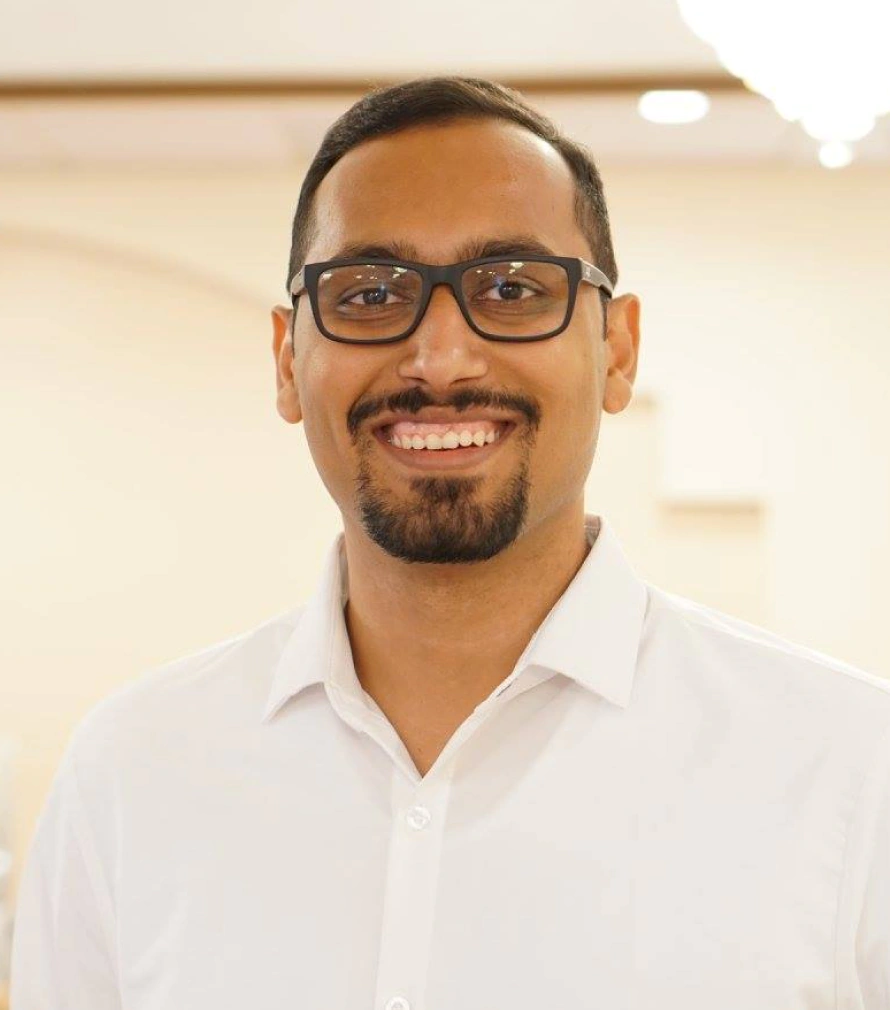 Syed Balkhi
Wpbeginner
Bluehost is often ranked #1 hosting company by many websites. They offer a wide range of hosting plans with tons of features that help you easily build your website.
All their hosting plans include expert 24/7 customer support from knowledgeable staff.
Most importantly, they offer affordable starter plans that fit any budget requirement.
If you are just starting out, then you cannot go wrong signing up for a Bluehost shared hosting plan. Its easy on your pocket, and comes with all the right tools. As your site grows you can easily upgrade your hosting plan accordingly.
​
Bluehost's shared hosting package is perfect for your new blog.
The best thing about Bluehost is that their servers are well optimized for a WordPress blog, and this is one of the reasons they are a top recommended hosting service on the official WordPress hosting resource page.
Harsh Aggarwal
Shoutmeloud
Lars Lofgren
QuickSprout
Simply put, I definitely recommend Bluehost as a web hosting provider. There's a reason why it's one of the most popular services on the market today.
Bluehost has exceptionally fast loading times as well as one of the highest uptime rates we've seen in the last year.
They offer different hosting types, plans, and options to meet the needs of any website
Let's get started with Bluehost Hosting
In this step, I'll show you how you can buy Bluehost hosting with a free domain name. 
Although you are also free to choose any web hosting, but I highly recommend Bluehost as it's affordable and good for beginners.
Plus, anybody who will purchase Bluehosting from this post, I will personally help them to steup their Blog absolutely free of cost.
If you purchased hosting from this post please contact me on telegram by clicking this link- https://t.me/digitalbasant 
For the personal help to fully setup the blog on bluehost by me.
Now Follow these steps to buy Hosting and Free Domain
Click this special link – to go to Bluehost website and click on "Get Started Now" button.
Pro Tip: It will cost you just 2.65$/month on the payment page if you select 36 months hosting package.
2. Choose the hosting plan as of your need and interest
You can select any plan from here as you need. But my suggestion is choose basic if it's your first blog.
And if you want more out of your hosting and upgrade it in future.
Enter your domain
After choosing a hosting plan, enter your domain name without any spaces here and click on Next.
Enter your details to register with Bluehost
Add Account Details
On this page you have to enter your account details to register with Bluehost. Make sure to enter a valid email Id, it will be used for login in Bluehost account later.
Choose hosting package
After putting your account information, now you have to select a hosting package.
These are basically time period based packages. The more time period hosting you will choose, the more discount you will get.
Bluehost offers 3 packages with every hosting plan.
12 months hosting package- 4.95$/mon

24 months hosting package- 3.95$/mon

36 months hosting package-

2.65$/mon
As I told above, higher months hosting packages give you huge discounts. So my advice is to invest in a 36 months package as it's saving so much money and giving 3 years of hosting.
Blogging is a long term process to get success and a 3 years hosting plan gets big help in that.
Uncheck Package Extras
On this section please uncheck all the extras if you don't want them, as it will just cost you extra.
Payment Information
This is the last step to complete purchasing your Bluehost hosting.
Just enter your payment details here, make sure to check the terms of service box and then click on the "Submit" button.
After the payment is done, In the next few minutes, Bluehost will send you a confirmation email on your registered mail.
You will also receive an email to verify your email address to activate your domain name.
In the next step, you will learn to set up the Bluehost hosting account. 
Congrats, You are one step closer to start a blog!
5. Create your account
On this page, click on "Create your account" button and enter a username & strong password to complete the Bluehost account setup.
Make sure you remember your login credentials as it's required to login.
Now all you need to install WordPress in your hosting and  start writing posts in it.
Read this, If you want a step by step guide on- "How to start a blog from scratch under 30 minutes" 
How much you can earn from a blog as beginner
Warning: You can stop reading here, If you are searching for easy methods to earn money online then blogging is not for you my friend.
As I already told above blogging long term business, needs patience and hard work to start earning money.
How much you will earn it totally depends on you and factors like,
Which niche you selected to start a blog

How much traffic your blog getting

What techniques and marketing tricks you are using to get traffic
But one thing is clear, once your blog starts getting traffic it will start earning money.
To give you an idea on earning. If your blogging is monetized with google AdSense (a way of earning from blog) and getting 1000 page views a day.
Then your blog will earn 3 to 5$ for those 1000 pageviews. (this is from my blogging experience)
The more traffic and pageviews your blog gets, the more money it will earn.
And it's just from one source "Google AdSense". There are still many other ways to monetize your blog, which I will show you below in the next section.
Different ways to earn money with a blog
There are many ways to monetize and earn money with a blog.
1. CPC and CPM Ads
CPC known as cost per click and CPM known as cost per 1000 impressions are one of most common ways for bloggers to monetize their blog.
These are the banner ads that can be placed anywhere on your site's header, footer, widget and even in the middle of articles.
And the most popular ad network for these types of ads are Google AdSense and Media.net by Bing.
If some of you know how these ad networks work then let me tell you.
With Google AdSense you only need to put some code lines in your blog's and after that google will show an ad.
You will earn if someone clicks or sees that (as an impression) on our blog.
2. Affiliate Marketing
Another great way to earn with a blog is Affiliate marketing. If you do it in the right way you can earn even more than Google AdSense.
Plus, it's more secure that AdSense as we don't when anyone's AdSense get disabled.
Affiliate marketing is the process of selling others site's products and services in your blog via a special link provided by those affiliate  sites for you.
If anyone clicks on that special form on your blog and makes a purchase of the product/service then you will get the commission.
The most famous affiliate program for products is Amazon Affiliate program.
No matter what your blog niche, yon can always find products related to your blog in amazon. 
Plus, there are also many other affiliate program for every niche, all you need to find them for promote their program on your blog to start earning money.
Here the simple trick to find,
Go to google and type- "your niche" + affiliate programs.
For example, my niche is blogging, so I will type- "blogging affiliate programs.
That's all, pretty easy, isn't it!
With this technique you can find affiliate programs, no matter what niche your blog is based on.
3. Selling Ad Space on your site
Have you ever seen this word "Advertise" in the menu or footer of a blog.
If yes, then these blogs are selling their some spaces like widget or header section (whatever the section their readers see most) for advertisement by other brands.
This is like the same, when you see hoarding of ads in rodas, malls and buildings.
They are selling these ads spaces.
But for this, you need high traffic in your blog like 100k pageview to 1 million page views.
And trust me, you will earn a lot of money from this simple way of monetization as you can charge with your desired prices.
4. Sponsored Content
Sponsored content is the type of promotional content or media that is placed by a brand or influencer on your blog or social media. And for this content, you will be paid that brand.
It can post, image, either both, pdf file, etc.
In some blogs, sponsored content can also be mentioned as
"Paid post"
"Presented by"
"Sponsored by"
"Partnered with"
"Promoted"
"Affiliated with"
"Powered by"
So don't get confused by that all these words meant the same Sponsored Posting.
Pro bloggers can charge up to $150 per post on their blog.
Read this post if you want to know more about- Sponsored Content and how can you Earn money by placing sponsored content on your blog
5. Selling Digital products
Is your blog about how to, DIY and problem solving tips then you can also use this way on your blog to earn money.
All you need to create eBooks, online courses, case studies, online workshops or webinars.
And then you can sell them in your blog and charge an amount for it..
Other types of digital products that you can sell in your blog to earn money.
Membership

Premium content

Software

Consultation

Services
6. Offering Content Writing
If you are writing content that is engaging for readers as well SEO optimized for search engines.
And because you are not just promoting your good quality content but also your writing skills.
Then you can offer your writing skills to others as a content writer and can charge for it.
It is also quite possible after getting famous in your niche some website owners will contact you to write articles for their blog.
Another way than this to outreach other bloggers to show your writing skills from your blog and pitch them.
Copywriting is a hot selling skill that is trending these days.
7. Selling Blog's Email newsletters
Do you know email marketing and have a high number of emails in the list?
Then this technique is a gold mine for you.
Apart from selling products and promoting deals on emails you can also sell you email newsletters to other brands and businesses and charge them as per email.
I have learned this from backlinko,
Every month I get an email offering some services naming other brands in backlinko's newsletter.
So basically what they are doing is leveraging Backlinko's email list to promote their products/services in exchange for money.
Backlinko even mentions this in the end of their mail that this is a sponsored mail.
And you can also use this for your blog to earn money. 
Last Words
These are all the ways and methods bloggers use to earn money.
And now it's your turn to also use them to monetize your blog and earn money.
So tell which method you liked most and immediately go to implant in your blog after reading this guide.
Comment down below! And I will meet you in the next article.
And Don't forget join our VIP+ groups on Facebook and Telegram.
Feel free to Pin it!
A small request – Please share this post, if you liked it!
Your  1  share can reach this article to more people and help us grow.
It will take just few seconds, Here are share buttons!